Our experienced team offers you a professional,
fast and efficient service.
We meet your needs 24/7!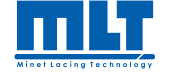 About CVS

CVS specializes in conveyor belts and related products. We are an exclusive distributor of Oriental and Sempertrans conveyor belts, TRS rubber and adhesive products, Superior conveyor rollers and conveyor components, and MLT (Minet Lacing Technology) mechanical seals.
More
Our Address
3492, Francis-Hughes, Laval, QC H7L 5A9
Phone:+1 514 324-0332